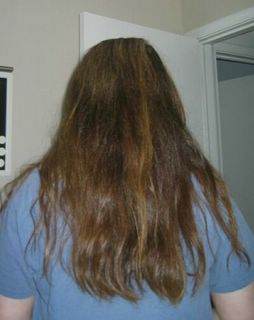 I've been threatening to do it for months, if not years, but tomorrow is the day. I am finally getting my hair cut.
Short.
I've been growing it long for 15+ years, and it's time. I do feel scared, but excited at the same time. Sometimes you just have to make a change...sometimes you have to shake things up.
I'll let you know how it goes. It could go either way - I will either be very sad, or very happy (nothing in between.)
For me, this is about as big as it gets.
PS. Like the good liberal that I am, my hair will be donated to
Locks of Love
.